The Perry Tool & Research Quality Assurance System is designed to ensure your parts will be manufactured with zero percent defects.
Process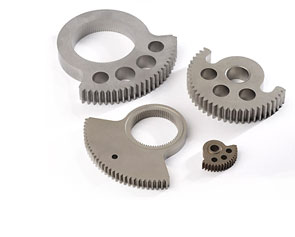 Process control is maintained by a statistically based pre-control system that detects any process deterioration before out of tolerance parts are produced.
Final Outgoing Inspection
The Perry Tool & Research statistical Quality Control System uses the following criteria prior to shipping your parts:
(1) +/- 3 Standard Deviations
(2) CPK 1.33 Minimum
(3) Z 4.00 Minimum
Measuring and Test Equipment Control
Calibration, calibration procedures, records, storage and handling are in accordance with MIL-STD-45662-A and / or ANSI/ASQC MI-1996 Calibration systems requirements.
Quality Assurance Manual
More detailed information on the above and on Incoming Inspection, New Part Development, Tooling, Customer Engineering Changes, Tool Maintenance, Repair & Internal Engineering Changes, Nonconforming Material, Packaging, Customer Communications and Work Documentation are all found in the Perry Tool & Research, Inc. Quality Assurance Manual.

For more information, call us at 510-782-9226 or email us.